最新公告
2019/04/18
2019 HPM Hospital Visiting
2019.04.02 HPM Visiting Chang Bing Show Chwan Memorial Hospital & Taichung Veterans General Hospital
【Excerpts of an article written by Xiu-Min Lin , graduate student of the Institute of Health Policy and Management (HPM), National Taiwan University (NTU)】
---
First Stop: Chang Bing Show Chwan Memorial Hospital (CBSCMH)
We were very surprised about CBSCMH's plan to develop smart health!
CBSCMH dedicates to promoting smart health care. They apply certain health technology solutions and integrate those applications with their information systems to make the process become more intelligent and efficient. These services include the pre-admission bar code application, electronic whiteboard, mobile e-medical record, and the smart helper after being discharged from the hospital. We also visited the "ExAblate", which was introduced into Taiwan by CBSCMH. It is known as the highest tech skill for brain treatment in the field of neurosurgery in the 21st century and is famous for noninvasive surgery, prompt healing and precision medicine. Furthermore, we visited the IRCAD-Taiwan/AITS established in 2008, which cooperated with IRCAD-France for physician training.
In the future, the president of CBSCMH, Min-Ho Huang, intends to make the hospital become the "Mayo Clinic" in Asia, to provide high-quality services for the populations in a small town. We're looking forward to seeing their achievement!
---
Second Stop: Taichung Veterans General Hospital (TVGH)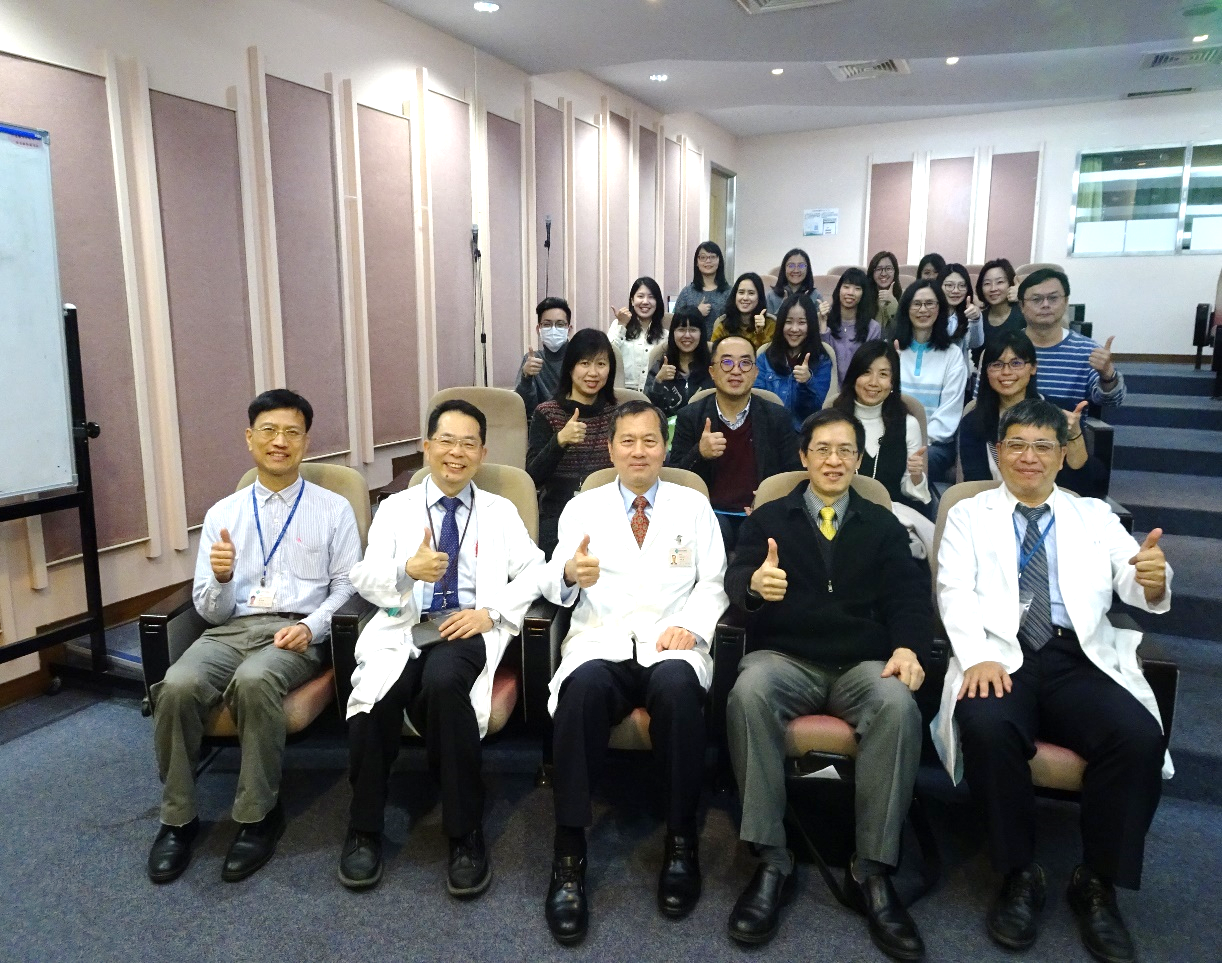 Taichung Veterans General Hospital has a full system of quality management and patient safety. Internally TVGH integrates the information system through smart health technology and provides patient-centered care for the public. Their success in quality management is also a model in the field of healthcare management and has won the prizes in several related competitions. Besides, the head nurse introduced the application of electronic whiteboard. Through this technology, the schedule of nurses became clear and at the same time could monitor the condition of patients, raising the efficacy of utilization of beds and resources.
In the future, TVGH will continuously pursue the best medicine, teacher, and research, aiming to raise patient security and the quality of health care based on evidence-based medicine and patient-centered strategy.